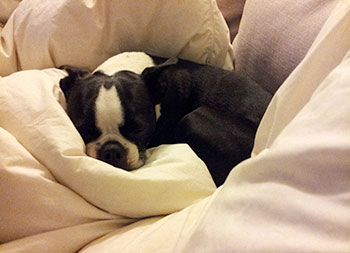 We know that finding a pet sitter for your pup while you are away can be a challenge. That is why we focus on the comfort of your beloved pet, as well as your peace of mind!  Avoid stressful kennels and let us take care of your furry family member like one of our own.
SLEEPOVERS IN OUR HOME
Ideal for dogs that adapt well to new environments and quickly make friends with other animals.  Our home-style boarding service ensures that your dog enjoys the comforts of our home while maintaining their daily routine. Stays at our home include our regularly scheduled Adventure Walks, family outings and bathroom breaks (of course!)
$50 per dog, per night
10% off for stays over 7 nights
$55 per dog, per night on Long Weekends and Holidays
Please email us for details.